JACKS HYDRAULICS SERVICES AND BONFIGLIOLI PARTNER UP TO INSTALL MINING BUCKETS
25-01-2021
by Industry Update, in Industry News, Pumps, Machinery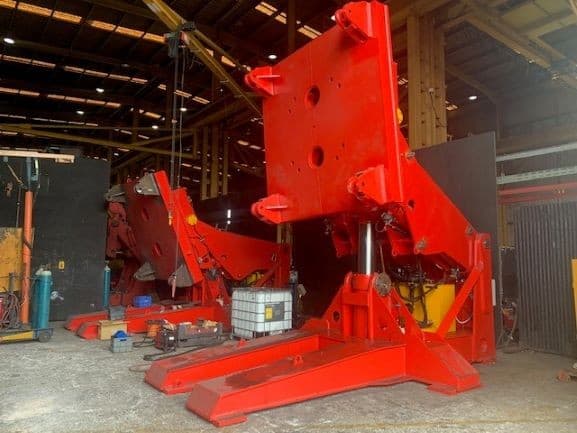 With a long-standing history, Jacks Hydraulic Services (JHS) and Bonfiglioli recently embarked on another successful installation for a customer in the heavy-duty industry.
Founded in 1998, JHS is a premier distributor of Parker Hannifin in Australia and incorporates other exclusive bands such as UCC, Commercial Gear Pumps and Motors, VOAC and Denison Hydraulics into their comprehensive offering.
Over the years JHS has become synonymous in the marketplace as a provider of engineering services, design, maintenance, and product support. Their customer base spans industries such as cotton, sugar, grains, transport, mining and more.
JHS were recently tasked with a project for Jaws, a company based in Brisbane Southside, who manufacture specialised mining products and heavy machine attachments.
An upgrade to existing mining digger buckets was required and thanks to their ongoing association with Jaws, were able to work directly with their engineering team the installation.
"Buckets weigh 80 tons and need to be positioned in all 4-axis capabilities for the welding operators to work safely," General Manager for JHS, Neil Martin, explains.
"These are used to lift, tilt and rotate left and right."
To provide the much-needed rotation function in this application, JHS looked to Bonfiglioli to deliver two planetary gearboxes per machine.
Bonfiglioli is a worldwide designer, manufacturer and distributor of a complete range of gearmotors, drive systems, planetary gearboxes and inverters in industrial automation, mobile machinery and renewable energy sectors.
"These gearboxes are remote controlled via a JHS designed and manufactured power unit and can rotate at all angles and positions," says Neil while Bonfiglioli ticked all the boxes.
"The operation had to be smooth and accurate in terms of movements and positioning.  Safety was also of primary concern."
Sales Manager for Bonfiglioli, Alan Young, says that the company also supplied drive pinions which were manufactured and supplied with the gearboxes.
"These pinions were locally manufactured to exact specifications and lined up perfectly with the customer's end design," says Alan.
"Using the hydraulic engineering expertise of JHS and the flexibility of Bonfiglioli products proved to be a winning combination.
"I've had the opportunity to work with Neil over the past 10 years and his understanding of our products makes doing business with his company a pleasure."
JHS says the gearboxes installation fit like a glove, there were no hold-ups and received excellent after-sales support from Sales Engineer for Bonfigliol, Mel Coleshill.
"This speaks volumes to the relationship between Bonfiglioli and JHS," says Neil.
"Our engineering connection is strong and I, myself, have been engineering Bonfiglioli products into various applications for nearly 40 years.
"Working in conjunction with three existing rotators, the new rotators have increased production by 40 per cent. Based on the success, Jaws is looking to upgrade the older units to the new design too."